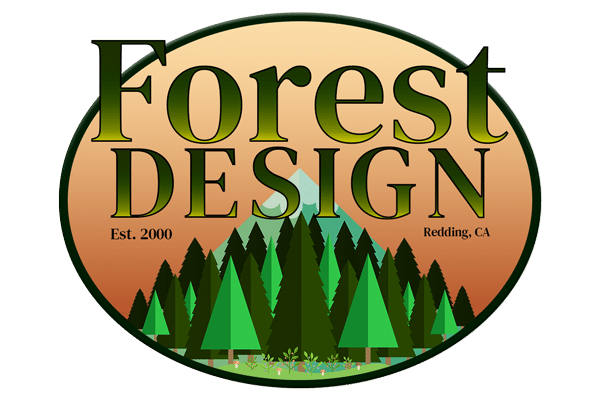 I've been working with Forest Design now for 18 years.  I can truly say they are constantly trying to improve their service.  They just get better and better.  They are very responsive to our requests for service when we have an irrigation system problem.  They communicate very well and never miss a beat!
I have been a client of Forest Design for many years. Over that period, they have been responsible for a wide range of projects from weekly maintenance to new landscape construction to emergency storm damage repair. I particularly appreciate the way the maintenance program sections my property such that I know over each period of six weeks my entire property has been reviewed for trimming, fertilizing, sprinkler function and other maintenance checks. But the most important aspect of the service is the relationship with my maintenance manager. He routinely communicates with me as to any observations he has made while supervising my maintenance team.
I have had the pleasure of working with Forest Design for many years.  They have completed countless projects for me, including landscape maintenance, landscape install, fencing and concrete work.  They go above and beyond to make sure that our projects are completed on time, on budget and are best in class upon completion.  In addition to exceptional results, they provide outstanding customer service.  Working with a company like Forest Design who encompass so many areas of expertise, makes them the obvious go-to place for me!
Forest Design has been handling all my landscape needs for many years, at multiple locations.  They are great to work with.  In addition to their great designs and installations, their maintenance is always on point and reliable.  I never have to think about it, which is what I need in my busy life.  I highly recommend Forest Design.
I have been using Forest Design Landscaping here are River Commons for about 11 years now. We have used them for on going landscaping as well as completely transforming and modernizing our property into the beautiful campus we have today. We knew we had the right company when the first week they were here we saw their guys out in the pouring rain hand pruning our bushes that had become very unhealthy from years of not being properly maintained. Without reservation I recommend Forest Design for either regular maintenance or having them make your ideas into a beautiful reality.
After the Carr fire, we needed a total backyard redo. Dan listened very carefully to our vision for plants, concrete, sprinkler system and overall theme. His beautiful design was exactly what we wanted. The construction and maintenance crews are both outstanding teams, courteous, informative and hard working . Thank you Forest Design for making our yard a dream come true.
Forest Design Landscaping is our number one vendor!  J&A Foods has had nothing short of an excellent relationship with their team.  Dan and Alana are outstanding as well as having the best service in the area. We couldn't be happier with Forest Design and we only hope to add even more properties for them in the future.
We strongly recommend Forest Design for landscaping projects.

Our story is simple: we love our Redding home of 30 years. We planned our improvements & saved for years to change the front yard into our shared dream. When we were ready, we scheduled 8 contractors to give bids. #

2 didn't show at all. 2 called later apologizing. 4 gave us bids, but 3 said we would have to use sub-contactors to accomplish the large task. We had gone through projects with sub-contractors before, pointing the finger at others when things didn't go right. We didn't want that again.

One contactor bid could do it all. Forest Design did. We couldn't be happier with the workmanship, the concrete craft, and the design.  Forest Design worked with our drainage, driveway and RV pad pavement, irrigation system, and retaining wall plans to make it all happen.

We were very impressed by the positive and friendly "Can Do" attitude of all the staff and workers.

We were so impressed with the quality of customer care that we now continue to contract with Forest Design for all our yard service and maintenance.
After a 20+ year landscape agreement with another company in Redding, the Forest Design team took over our account and I could not be happier. I have to say… I did NOT know what I was missing. The communication, workmanship, and meticulous attention to detail really impress each week they service our account. In addition to weekly maintenance, we desperately needed a few facelifts around the dealership. Forest Design created a "mock-up", sent it over for review – which I loved, by the way – and completed all prep and installation of the new rock, plants and irrigation. Dan, Alana and the entire Forest Design team come highly recommended!